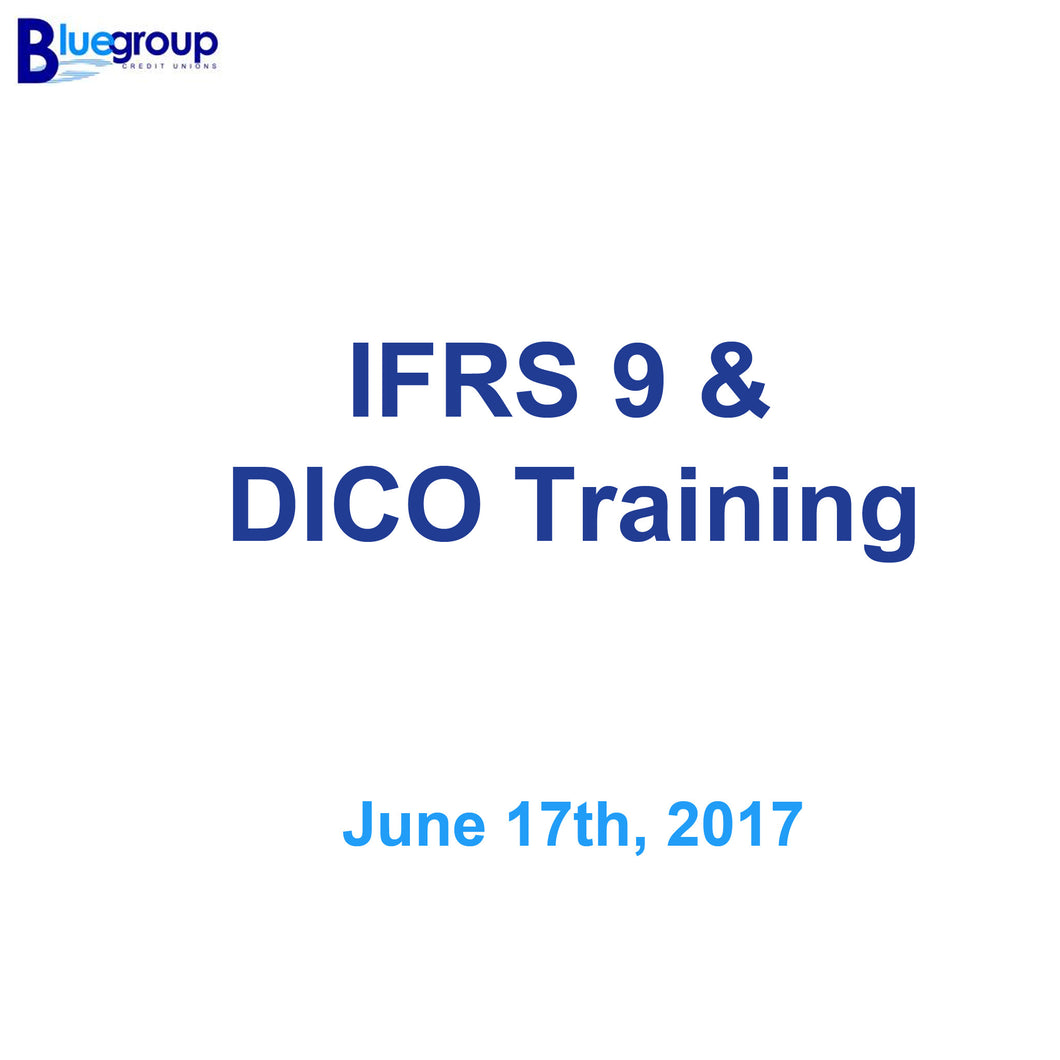 June 17th - IFRS 9 & DICO Training
Regular price $149.99 Sale
Presented by Deloitte LLP
IFRS 9 Financial Instruments brings fundamental change to financial instrument accounting as it replaces IAS 39 Financial Instruments. The IFRS 9 'Financial instruments' model includes requirements on the classification and measurement of financial assets and liabilities. This new model is a single impairment model being applied to all financial instruments removing a source of complexity associated with previous accounting requirements.
Presented by Roman Sochaniwsky - Relationship Manager, Regulation and Risk Management
The Deposit Insurance Corporation of Ontario (DICO) is an Ontario Provincial Agency established under the Credit Unions and Caisses Populaires Act, 1994 . DICO's role is to protect depositors of Ontario credit unions and caisses populaires from loss of their deposits. Deposit insurance is part of a comprehensive depositor protection program for all Ontario credit unions which is backed by provincial legislation.
DICO helps keep Ontario's credit unions safe and sound by providing deposit insurance and regulating their activities.